Your guide to nailing job interviews like a boss
November 26, 2015
Hijacked has teamed up with Vodafone Australia's HR expert to bring you the ultimate guide to nailing those tricky interview curveballs. Go forth and conquer.
--
When it comes to job interviews, everyone has their technique. There's the cool, calm, collected delivery; the rapid-fire CV summary; the total blank; and the perpetual waffle, to name but a few. Regardless of your approach (or coping mechanism), it's important to refine your interview skills in terms of both content and delivery. Natalie MacInnis, HR Manager at Vodafone Australia, has sat in on more than her fair share of job interviews, making her pretty well-equipped to give advice on dealing with tricky interview questions.
Differentiation
While your interviewing style will hopefully make you stand out (for the better) from other candidates, MacInnis says you can get a head start by sprucing up your resume. She believes it's important to differentiate yourself even through the basics: work experience, charity and volunteering work, and hobbies and interests.
In addition, she suggests changing up the look and feel of your CV to help it stick in a recruiter's mind, particularly if you're looking at going into a creative field.
Being honest about weaknesses
Revealing the single biggest chink in your armour can feel pretty risky, but MacInnis says the best approach is to be honest. In fact, that's her most consistent piece of advice across the board. "When highlighting a weakness, actually talk to what you're doing to overcome that," she says.
If you're not big on public speaking, for example, enrol in a drama class or a program like Toastmasters — and make a point of noting your efforts during an interview.
"What you don't want to do is say 'I'm really bad at time-keeping' or 'I'm terrible at managing my diary', and not talking to how you could improve that," says MacInnis.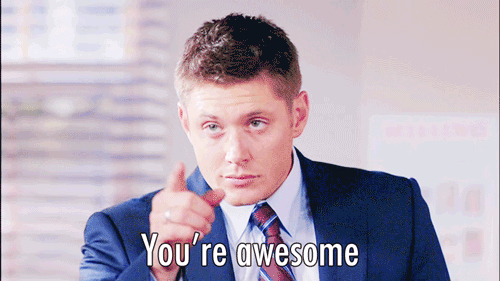 Addressing gaps
If you've been away from the workforce for a while, you might need to explain gaps on your resume. Most of the time, this shouldn't be a problem — particularly as a relative youngster. "If you've been travelling, that's great," says MacInnis. "At this stage of your life, if you're a graduate, no one is going to hold that against you."
If you've struggled to find work, it's best to be upfront about it. Refer to the competitive job market, say you've been a bit frustrated, and express enthusiasm for the role on offer.
Speaking about negative experiences
MacInnis acknowledges that everyone has had less-than-perfect working experiences. She says these should be addressed with a positive spin — or at least without any bitterness. "Don't sit there and be totally negative about your previous employer or the situation, because that doesn't put you in a good light," she says.
Selling yourself
While you want to be able to give prospective employees an understanding of your myriad positive attributes, it's important not to come across as arrogant or self-entitled. MacInnis says that this can be avoided by developing a one or two-minute "elevator pitch" summarising your skills and experiences, and then testing it out on family, former employers, or other confidants to get their thoughts.
Nerves
Whether it's the butterflies, the jitters, the sweats or all of the above, nervousness (and its physical symptoms) are fairly common when it comes to job interviews.
MacInnis suggests thinking of the scenario as a conversation, and also has some basic preparation advice. "I always think of it like an exam," she says. "Take your time, prepare for the interview, don't be late. Make sure that you've done some research on the organisation."
If your nerves are severe, tell the interviewer. MacInnis says that being upfront about nervousness can actually help you to calm down.

Buying time
When thrown a curveball in interviews, it can be tempting to use awkward, elongated "ums" and "ahs" to fill space. Some people also tend to launch into poorly thought-out answers, only to find themselves uttering meaningless banalities.
MacInnis suggests using space-fillers like "that's a really good question" to gather their thoughts. Alternatively, she recommends asking for some extra time. "It's not bad to say 'Can I think about that?' or 'I'll just think about that', or actually repeating the question," she says. "Don't be afraid to ask for some time to think about it – as long as you're not sitting there for 15 minutes."
John Rowley
John Rowley studies a Bachelor of Arts (Media & Communications) at the University of Sydney. Between eating pistachios, writing and tweeting from @JohnLRowley, he doesn't have time for much else.
Image: Stepbrothers official Facebook page
--