Your final year of uni: expectations vs reality
April 06, 2017
When you start out uni as an eager first year, you have your entire life ahead of you. Over the next few years of your degree, uni will become second nature to you. You'll find the best places for coffee, secret places to nap and come out with a great group of new pals.
The final year is something most of us look forward to, bringing with it excitement and a range of expectations on how we assume the year will play out. Here are just some of the expectations you might have going into your final year, compared with what the reality actually is.
Expectation: You'll attend every class
Reality: You'll skip most of your lectures
Since your first year, you've always told yourself you'll attend every class, keep up to date on notes and ace all your assignments. However, now that you know lectures are recorded, participation is only worth 10 per cent and the lecture slides are uploaded online, you convince yourself that you'll catch up from home.
Let's be honest, this never happens. You'd much rather spend your valuable lecture times sleeping in, catching up on Netflix or shopping for clothes that you really don't need.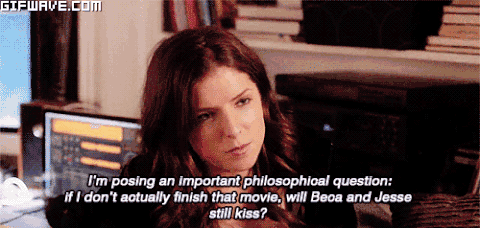 Expectation: You're going to be super organised
Reality: You still complete assignments the night before they're due
Ever since high school, you've had it drilled into you that having assignments ready before the due date is expected. By the time final year rolls around, you'll have worked out the perfect formula to complete an essay or assignment in the least amount of hours possible, most often occurring the night before the due date.
The saying "Due date, do date" has become a common phrase you are all too familiar with. No matter how many of your tutors and professors tell you "This is not an assignment you can complete the night before", you persist to challenge them and survive off coffee, Google Scholar and red bull to get the work done in one sleepless night.
Expectation: You'll know your dream career
Reality: You're still attending every careers festival
When you finished high school you had the pressure of picking your degree, something you had to figure out at the tender age of 18. But when final year comes around, you've changed your major three times, switched degrees and added a diploma just for fun.
With the vast variety of choices both at uni and in the adult world, you still have no idea what you want to do. You want to stay at uni as long as possible and continue to attend career festivals and networking events in an attempt to work out what your dream career is. Expectation: You'll spend your spare time studying and seeing friends
Reality: What spare time?
As a young first year, you thought you'd have all the spare time in the world with only 15 contact hours. By final year you'll be asking Google where all your free time has gone. Trying to balance work, friends, sleep, sport and every other commitment you've found yourself involved in, you'll be struggling to find some spare time. Eight hours of sleep per night is only a recommendation right? By now you can fully function off five hours of sleep and three cups of coffee.
Rosie Chong
Rosie is studying a Bachelor of Arts/Commerce at Monash University and loves corgis more than one should.