Why a travel study program is better for your resume than an internship
May 18, 2017
The struggle of internship searching is too real. It seems pretty much any profession is looking for graduates with real experience and students are being faced with a chicken-or-the-egg situation – how are you supposed to get said experience if no one will give it to you? With the looming prospect of searching for a grad job without experience hanging over your head as you inch further towards graduation, we feel the pressure of finding anything, as long as it looks good on a resume.
If you find yourself looking in all the wrong places, instead direct your attention to travel study programs, either affiliated with your university or independently. Typically lasting a month and offering a broad range of subjects across multiple disciplines and in several countries, employers are regarding them in high esteem.
Get the skills you can't get through uni
Employers value students who have undertaken internships because they show initiative to pursue certain skills and fields outside of their mandatory classes. Overseas study programs show this same initiative as students look to further their knowledge in a very different environment.
However, overseas study programs offer courses and classes that we otherwise cannot undertake in Australia, like the chance to study film in Los Angeles or the fashion industry in Florence. These are skills otherwise unattainable through your uni degree that are likely to increase your chances of landing an interview.
Up for a challenge
The mere act of going overseas is a feat in itself, particularly for a young student alone. The fact that you have managed finances to go overseas and taken care of everything from finding travel insurance to finding your own way around a foreign city without knowing the language displays a lot of independence and shows prospective employers that you do not shy away from a challenge.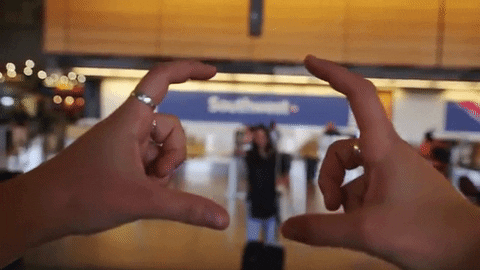 Communication is key
Most jobs are going to involve collaboration with the workplace team and communication with clients. With an increased focus on social media to communicate with customers, basically every company has profiles across a few social channels. If you can prove communication skills from your hospo job or internship, great. However, communication skills gained abroad give you the extra boost as it involves cultural barriers.
This is where volunteer programs in courses overseas will show that you have dealt with overcoming cultural barriers and communicating with people with people of different backgrounds. Particularly in the globalisation of our society, this is an extremely helpful attribute that will stand out in an interview.
Resume buzzwords
We all know what these are – problem solving, decision making, responsibility, team work; all the great things that interviewees are looking for and wanting proof of. These can be worked into your experience abroad, particularly if you're undertaking something more hands-on, such as a volunteering project.
The fact that you organised the trip for yourself in the first place? Responsibility. Undertaking a project with other students you don't know? Team work, problem solving, the list goes on. All of these are valuable and transferrable with the demands of a professional job.
Not to mention that, with OS-Help loans, studying overseas is now very attainable for students. An awesome trip abroad and a main resume sub-heading at once? Sign us up.
Grace Potter
Grace studies Communications & Media at the University of Wollongong and is an avid fan of Harry Potter and coffee.