What to do (and what not to do) this Australia Day
January 26, 2017
Australia Day is upon us. It's the day when we all come together as a nation to celebrate when some white dudes put a British flag in the sand. Over the years this illustrious holiday has evolved, and as such different traditions and responsibilities have emerged. Some are trivial and some are vital to being a conscientious citizen.
So here are some do's and don't's, to make sure your 'Straya day is the best on the block.
Do: Listen to the Hottest 100
One of our most sacred traditions, the Hottest 100 is the soundtrack to every backyard barbie in the nation. To anyone unaware, the Hottest 100 is a radio broadcast held on Australia Day that counts down the top 100 songs of the year, as voted by the public. So be sure to tune in to Triple J for some sweet music and so you can blog and tweet about why your favourite should've been number one.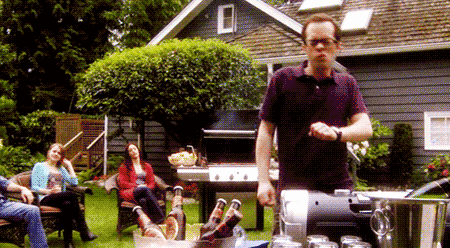 Don't: Ignore the historical significance
While Australia Day is usually a day of celebration, we also have a responsibility to acknowledge what January 26 fully entails. For our Indigenous population, Australia Day represents the beginning of a long series of atrocities committed against their ancestors and land, the effects of which are still felt today. Or, as it's better known as, Invasion Day.
Like all countries, Australia has flaws. From our racist past, to the rhetoric gracing our chambers of Parliament today, we have deep, systemic problems that still need to be fixed. I mean, the fact that our national day of celebration is on the 26th of January is pretty fucked up. However, that does not preclude a love for one's country. In fact, working towards a better Australia is an act of love in itself.
Yes, Australia is a beautiful country and ought to be celebrated. However, we can appreciate our nation while still recognising our problematic history.
Do: Eat everything
Australia Day is a holiday, and as per the law of holidays, any calories consumed don't count – bona fide science, I swear. Celebrate in style by scarfing down as much food as you can handle. You can deal with the consequences later.
Don't: Wear Australian flags as capes
Come on, now. Don't be one of those guys. It's pretty much universally acknowledged that anyone who dons the Aussie flag is tacky AF. Flag responsibly.
Do: Celebrate for ALL Australians
As Australians, we pride ourselves on our multiculturalism – I mean we're meant to have "boundless plains to share" right? Gone are the days of White Australia – we are a real diverse bunch (and a good looking bunch too). In these increasingly divisive times, be a mate and extend your celebration to every Australian out there, from every culture, colour and creed. At the end of the day, we all just want to live together freely in this country we call home. If that's not Aussie, I don't know what is.
Kim Koelmeyer
Kim is and Arts (Journalism)/Law student at Deakin and deals primarily in memes and blogging.
Image: Giphy