The ultimate A to Z guide to student life
July 12, 2017
There are few times in your life when you'll endure more ups and downs than your time at uni. Being a student means long holidays, student discounts and travel, but it also means assessments, part-time jobs and dealing with Centrelink. If you need a hand navigating the confusing mess that is student life, we've compiled a handy A to Z guide to help you embody the stereotypical student you know you want to be.
As a uni student, you can no longer put off the responsibilities of adult life. Well, maybe you can for a little longer…
B – Binge-drinking
A rite of passage for all students, binge-drinking will be found at any uni party in the form of red plastic cups and cheap cheap alcohol. We're not saying it ends well.
C – Customer service
Retail and hospitality is the bread and butter of student life – you'll unfortunately have to endure customers at some point during your degree if you want to afford that exxy student life. But hey, at least it's character building!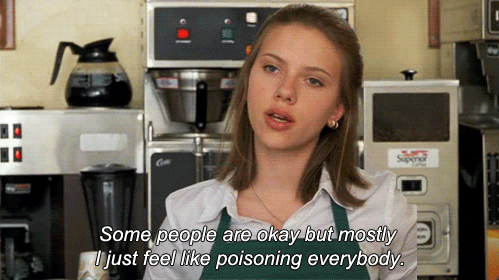 D – Discounts
Make the most of them while you can, fam! Be that tightass who asks anywhere and everywhere for a student discount. Gotta save those dollar billz somehow.
E – Exchange
No uni experience is complete without a student exchange. The wild study abroad adventures will make up for the less exciting parts of student life, like other dreaded E-word (exams).
F – Fashion
To sum up, you don't need to have much fashion sense as a student. Trackies, messy buns and even the previous night's clothing are all acceptable forms of a student uniform.
That one moment you're waiting for throughout your entire degree, which actually happens to be the most underwhelming and boring couple of hours of your life.
H – Holidays
There's got to be some student perks right? Like mid-sem breaks, a month-long mid-year break and even better, the three-month long summer break. Live it up while you still can!
I – Internships
A necessary evil.
J – JAFFY
If you're a first year and you've heard an older student call you this, it's not an endearing term. It's Just Another Fucking First Year – you can start using it next year.
K – Kmart
As soon as you move out, this will be your second home. Beware the trap of going in for one item and leaving with at least 10.
L – Lectures
Unlike tutorials, lectures can be avoided because a) they're usually recorded and b) even if they're not recorded, they're not compulsory. You'll just need a trusty friend who can send you their notes…
M – Memes
How else could you get through student life without relatable af student memes??
N – Netflix
Forget networking – student life is basically all about that Netflix life.
Don't be fooled – it might seem like the exam will be way easier when you can bring notes in, but you can guarantee your lecturers will make it waaaaay harder just to torture you.
P – Procrastination
If you've never procrastinated with YouTube videos until 3am, are you really a uni student?
You might not be 25 yet, but you'll get hit with this existential crisis prematurely when you're a uni student.
R – Renting
Student living is a blast, until you remember you're sharing with at least five other people, you have a million bills to pay and you can only afford to live in a house that's totally falling apart… fun times!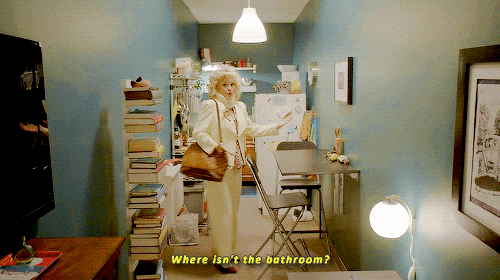 S – Study
The dreaded S-word. Along with stress, SWOTVAC/STUVAC and generally just trying to survive the hell that is exams.
T – Travel
The quintessential student experience – travel. Make the most of that mid-year break to escape Australian winter and head to that glorious American or European summer.
Get ready to hear that word a lot more post-graduation! Along with other fun U-words, like unpaid internships…
V – V Energy Drink
A staple item to your last-minute cram session (unless of course you prefer Red Bull, or weirdly prefer Monster).
W – Weekends
Say goodbye to weekends when you're at uni! They're either spent studying or working that crappy part-time job. Weeknights too…
X – Xanax
It's not that we're recommending this as a study drug, we just couldn't think of any other words beginning with X…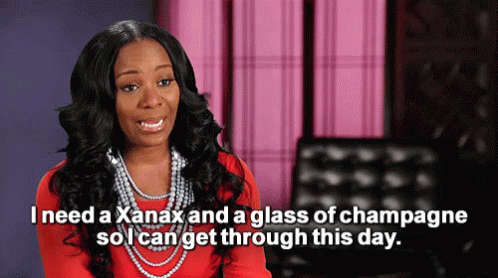 If you're over 22, get ready to earn those sweet sweet dollars (unless, of course, you have a job and your fortnightly payment equates to less than $50…)
Z – Zen
That feeling we all aim to achieve post-exams. Get that meditation on – it's time to de-stress.