The daily feels you'll understand if you have a long commute to uni
April 05, 2017
After living in Melbourne for a year, I decided to move back home and commute to uni for 2017. Commuting has some real benefits, like no rent, being around friends, family and fur-babies, and getting guilt-free time to update your Spotify playlists daily. However, it can become a little tiring when you have to do it every other day just to get to classes that you may not love. These are just some of the daily feels commuting students will experience.
Getting up three hours before your first class
You think an 8am tute is bad? Try having to wake up at 5am just to make it in time. One of the worst feels for commuting students is getting up and organised so much earlier than their first class of the day. And even a seemingly innocent 4pm workshop means getting home after dinner. The benefit? You get a homemade meal when you get home!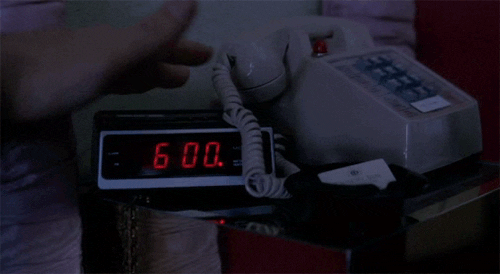 Dressing for the wrong season, daily
We've all been here, right? The weather forecast says it's going to be warm, you pick out an outfit that's on point, and go outside to realise that you've completely dressed for the wrong season. This is the daily struggle for those of us who get up and dressed in the early hours of one town, and have to spend the rest of the day in another.
Do I need to go to that...?
First-year commuters will attend every timetabled event… High distinction for enthusiasm! But for those of us who've done this uni thing before, anything which doesn't count toward attendance is not worth getting out of bed for. My timetable has two massive days of compulsory tutes and lectures, and the rest I watch in the comfort of my own bed, in my pyjamas, with a hot chocolate in hand.
Sleep ins = life
There is nothing like the feeling of waking up at 12.30pm on a Friday afternoon, knowing you don't have to go anywhere. For some this may be considered lazy, but for the commuter this is absolute heaven. After catching early morning trains every day, navigating the city and studying in between all week, having a day without a morning alarm brings us pure joy.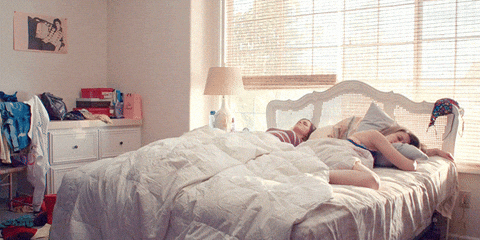 Trying to fill the time
Let's be honest, we've all laughed at those people napping on trains, mouths hanging open, probably drooling a little, snoring every so often. Yep, it was super entertaining until the moment it became you. You win at commuting if you're actually lucky enough to be able to sleep on public transport. Those of us that can't might catch up on those lectures we didn't want to go to, worksheets we haven't filled out, or catch up on Ed Sheeran's latest album, to pass the time… after all, there's a lot of time to pass.
Leaving something at home
This is one of those truly heart shattering moments, when halfway through your journey you realise your laptop is still hooked up and charging on the living room floor. We've all done it.
In high school we would frantically call Mum, getting her to rifle through desks or find our forgotten books in the mess that constituted a bedroom, to get it to us by next period. At uni, those living on res know the stress of having to sprint to their rooms to find their chargers.
But commuters? It is not that easy to go grab forgotten bits and bobs between tutes when they're in another town.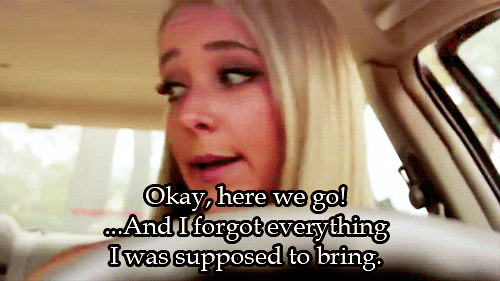 Chloe Waddell
Chloe is an arts student at The University of Melbourne, as well as film lover, volunteering addict and pole fitness enthusiast.
Feature and promo image: Giphy
Digital signage image: Francisco Osorio, Flickr Creative Commons license