Super easy meals every student should know how to make
March 21, 2017
When you move out of home, there's a delicate formula to determine whether or not you're going to get all #Masterchef in the kitchen, or #CBF. It's as simple as: effort + cost + health. If it takes a lot of effort to make, all the ingredients cost a shitload of money to buy and it's going to be unhealthy anyway, you'll no doubt just give up and go for takeaway instead.
To help all of those of you who are poor of time and money, these are some basic but tasty meals you can change up and master (that also get bonus points for being #healthspo).
Burrito bowls
Burritos don't exactly win awards for being super healthy, but your own burrito bowls can be waaaay healthier than getting takeaway Mexican through Uber Eats. They're also inexpensive and you can throw them together with minimal effort.
Start with a base of rice (health points if it's brown rice), cook black beans and corn in a pan with spices like chili and cumin, add a fresh salsa mix of red onion and tomato and garnish with lime, coriander, jalapenos for a bit of a kick and avocado (if they're on sale). Bam. Feel free to add chicken to the mix if you're not digging the all-vego suggestion and take out any ingredients that you would never use otherwise (i.e. if you have a total aversion to coriander, don't feel obliged).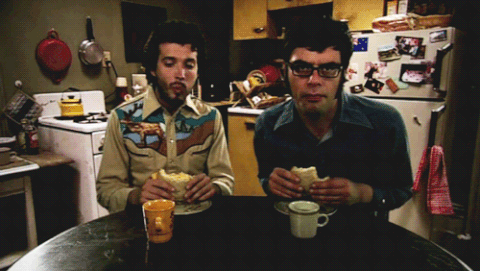 Classic pasta dishes
There's two pasta dishes you should definitely nail when you live out of home – spaghetti bolognaise, and pesto pasta. They may not be the healthiest options on the list, but you're defs allowed a cheat day when these meals are so easy and delish.
Instead of buying exxy pre-packaged pasta sauces, make your own – get staples in your cupboard like dried oregano, mixed herbs, garlic and chili – grocery stores sell them for less than $2 and you can use them again and again. Mix these in with a can of tomatoes (which you can score for less than a buck) and a touch of tomato sauce and bam – spaghetti sauce ready to go. Change it up with pork or beef mince or go vego with lentils.
Bored of spag bol? Try chicken pesto pasta with sun dried tomatoes as an alternative.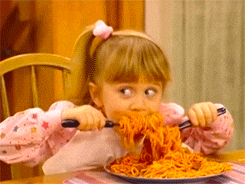 Stuffed veggies
The ongoing theme of this article is you don't need meat to fill up at dinner time – particularly when meat is probs the most exxy part of your grocery list. If you're a carnivore who can't be without your meat, feel free to read onto the next meal suggestion, but stuffed veggies are honestly so filling, tasty and you can change it up in many ways.
As a base, you can use capsicums, tomatoes, large flat mushrooms, eggplants, zucchinis or sweet potatoes. Scoop out the insides and you can be as creative as you like with the fillings. Some suggestions include quinoa, tuna, other veggies and most importantly, cheese. Bake these bad boys and you've got a tasty treat-yo-self meal.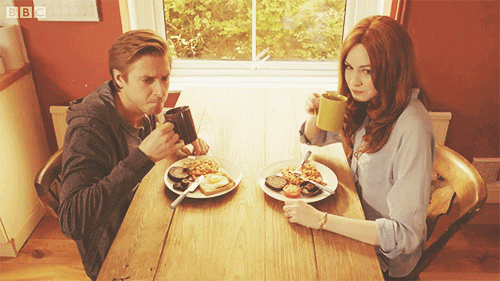 Stirfrys
You'll need to nail the stirfry if you want to survive student life – perfect for meat-eaters or vegetarians, stirfrys make sure you get a balance of protein (from meat or tofu), veggies and carbs. While you could buy the pre-packaged sauces, it's pretty easy to make your own. Honey soy stirfry sauce only requires two ingredients – you guessed it, honey and soy sauce (and maybe some garlic and chili to spruce it up). If you're getting to the end of the week and want to avoid food wastage, chuck in pretty much any veggie and it'll probs work. Change it up with rice or noodles and pretty much any kind of meat you like. Voila, student cooking sorted.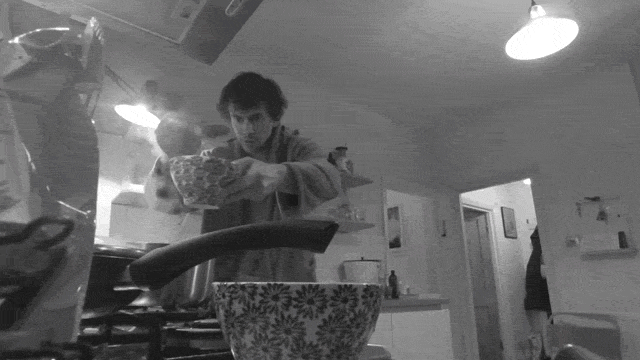 Image: Giphy