Single survival: How to beat the lonely blues
March 16, 2017
There are some days when, overhearing the problems of those in the relationship world, you thank the Lord for your single status. However, being completely honest, being single sometimes sucks. It's easy for Beyoncé to sing about the single ladies and then go home and snuggle with Jay-Z while the rest of us singles try not to buy too many puppies to fill the void, wishing you had someone to love you.
When these times strike, it's important to remember everything that you have and use some strategies to fight the single blues.
Build a support network
When people in couples have a bad day, their significant other is waiting at home to hear all about it and comfort them. For us single folk, an empty bed awaits and problems can build up without any outlet. It's important to build a support network of close friends and family to call in times of trouble and find connections with. There's a reason single people often have a wider friendship circle than their coupled counterparts; we need it.
Treat yo self
A technique that works for whatever you're feeling down about. Of course we should all strive towards a healthy lifestyle and you shouldn't splurge every day because you're single, however the single life can be tough and you deserve a pamper every now and then.
Buy that outfit you like that's a little too expensive and have a raging night out on the town after a long working week, all in the name of keeping your spirits lifted. Alternatively, stay in bed all day with Netflix and our favourite men Ben & Jerry. Being single is the only time you can give all your love and attention to your deserving self.
Do your thing
Although you should be able to "have it all", it often works out that one aspect of your life will be falling apart so the other aspects can stay afloat. If your love life is crumbling around you, then focus your energies to your work and social life and you will most likely find that they will flourish. Instead of feeling down about being single, feel fulfilled in catching up with those you hold near and dear or enthusiastic about a new work project.
Just because your coupled friends might gush about how happy they are in their love life it doesn't mean you have to talk about your lack of. Talk about what's making you happy in your life and continue to put your time and energy towards that. You may find yourself in a new job or with a new friend you hadn't considered.
Explore the nightlife
Going out is definitely not everyone's cup of tea, particularly if you prefer that cup of tea with a good book on the couch at night. When you're feeling lonely it can be difficult to see out of that. Dressing up, having some drinks and dancing to tunes is a great way to remind yourself that you're not alone and make you see the best side of being single.
It's a time to experiment and do whatever you like. Stay out to the early morning, share some kisses with fellow single folk and make the most of your no strings attached status. When you're next in a relationship you'll look back on your single days with fondness and have some great stories to tell at parties.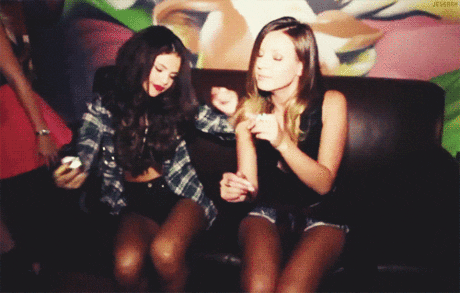 Grace Potter
Grace studies Communications & Media at the University of Wollongong and is an avid fan of Harry Potter and coffee.