International students: here's what you need to know about Aussie unis
February 14, 2017
Besides risking the absolutely deadly abominations of Australian fauna, Australia is a great place for many things: beaches, sport love, beer, that one episode of The Simpsons… and studying?
Yes, studying; not only are six of our unis here ranked in World University Ranking's Top 100, but roughly 70 per cent of graduates find full-time work within four months of completing their tertiary qualifications.
That's enough of the dull numbers for the moment though. It's the atmosphere that is most appealing - the clubs and societies, sprawling green campuses and reading through notes in brilliant weather (or extreme hot and cold weather if you're in Melbourne).
It may be a gigantic island floating in the sea, but it's everything an international student could wish for when making the trek to study.
These are just some of the things that you should keep in mind when thinking about making the wide brown land of Aus your new study destination.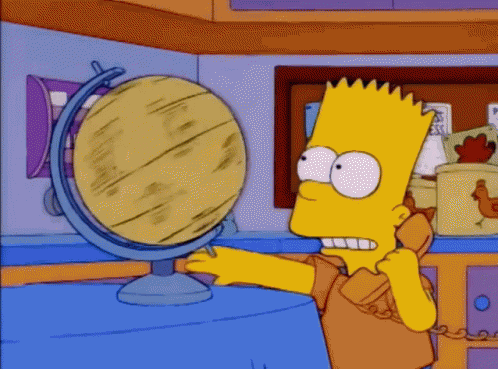 Sun-drenched culture shock
Beach culture, coffee culture, drinking culture, larrikinism, the "fair go", casual racism, saying mate when addressing someone, addressing someone using swear words – these are the confronting things you'll experience when truly immersing yourself into the Aussie way of life.
The term bogan is something you'll become intimately familiar with too – think of it as a label for someone who wears Australian flag printed clothing regularly, drinks cask wine (goon) from the foil sack and never leaves home without a pair of thongs.
If someone calls you the C bomb, chances are they think you're a good mate… or you're about to get hit.
The money situation: textbooks vs food
Depending on your country of origin and your destination city, you'll likely find Australia to be a reasonably expensive place to live.
Those with student visas are restricted to 20 hours of work per fortnight, which is just enough to scrape by, but it's best to utilise the unrestricted holiday work hours to save up before semester starts.
But "scraping by" does mean just that. That's not accounting for extra expenses like textbooks or that Saturday night out, so it's best to either go to StudentVIP (or something similar) to find your textbooks on the cheap.
Mates
The people who will help you make the most out of your stay.
You may be feeling some form of anxiety about not knowing anyone here. Being a uni student will remedy these feels pretty quickly though. Sports teams, social clubs, random societies – you'll find all of them on your campus and plenty of foreign and local faces to make friends with.
Despite the casually racist attitudes Australia may be known for, Aussie unis are very multicultural and inclusive. You have the choice of sticking to your own cultural sects at uni, immersing yourself in local culture… or both!
You will never forget your time here
The beach days, the hot nights, the mosquito bites – you'll forever treasure your Aussie days.
Also, no matter what anyone thinks, we don't say "shrimp"…
Harrison Johnstone
A country kid at heart with city slicking aspirations in his head, Harrison is an aspiring journalist, video editor and human being.