How to make some side cash when you're stuck at a full-time internship
April 03, 2017
When you're working nine-to-five nearly every day for free, the funds can get a bit low. Wonder how you can keep buying your double shot coffees that are pulling you through each week? Well fear not! Here's a list of jobs that you can easily do on the side of your internship or prac. Thank me later.
Babysitting
Most people don't know this, but babysitting is where the big bucks are at. You can choose your hours and your pay, all you need is a Working With Children Check and then you're all good to go! There are a lot of babysitting websites where you can upload your resume and the parents actually contact you. $25 an hour to watch cartoons with the kids? Yes please.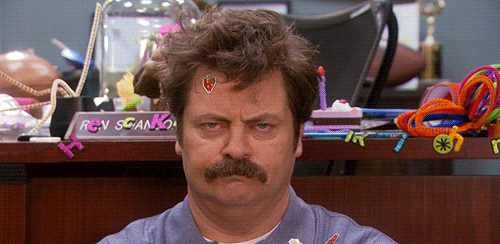 Sell your clothes
If you actually go through your closet I can guarantee you there will be stuff in there that you haven't worn for years, but you're just keeping for the sake of it. People could actually get some good use out of your old clothes, so eBay is your new best friend. Your old text books can sell for a high price too along with things like bags, jewellery boxes etc. I know it seems a bit desperate, but sometimes you gotta do what you gotta do.
Uni job offers
Check your uni's career hub and the jobs they have on offer exclusively for uni students. These jobs often pay well (I'm talking $30 an hour) and are usually short term contracts so it's perfect if you don't want something long term. Go get them dollars boo.
Take some surveys
This should probs be an if-all-else-fails option. Some surveys are dodgy as hell but sites such as Student Edge and Swagbucks reward you for surveys, with minimal requirements like watching videos, playing games or participating in a quick questionnaire. This is good if you don't have time for an actual job and it's quick money, but don't expect more than $15 per survey.
Tutoring
You can apply for tutoring uni students or high school students or both. If you think you're pretty knowledgeable about a subject or even the degree you're studying, why not share your knowledge and shape the minds of other students?
Just like babysitting you can choose your hours and pay. If you're don't think you're informed enough on a subject to teach, you can even apply for teaching English to exchange students. You'll be your own boss and it's a rewarding experience. Sounds easy enough, right?
Mystery shopping
If you've never heard of it, mystery shopping is when a person is employed to visit a shop or restaurant undercover in order to assess the quality of the goods or services. At the end of it you'll either get a voucher to spend in that store or simply just get some hard cold cash for your troubles. Plus you get to feel like a spy on a top-secret mission. It's something fun and different, what do you have to lose?
Uber
Sorry P-platers, but you can only apply if you're off your P's and have a full license! You also need to be 21 and over. It's good money, flexible hours, there's no office and no boss. Just you cruising around and dropping off wasted people to and from parties. The only downside I can think of is people throwing up in your car, but hey – you'll be rolling in cash by then and will have the money to get it professionally cleaned (probs).
Sophie Nicolas
Sophie is studying a Bachelor of Arts majoring in creative writing and is an aspiring writer, dog enthusiast and thrift shop fashion icon.
Image: Giphy