How to make money when you can't land a job
February 20, 2017
Jobs. When you have one, you wish you didn't and when you don't have one, you wish you did. More and more people are feeling the latter. Even some of us that do have jobs are finding it hard to make ends meet. Thankfully, there are some creative ways to scrounge up some cash when the thought of applying for another job makes you want to cry.
The talent portion of the competition
Chances are you've got at least one creative talent. I, for one, can write kinda OK (sometimes, maybe). And sometimes, people pay me for it (thank you, kind and gracious overlords). Use a hobby (hopefully one you're good at), and find a way to make money from it. It might be jazzing up clothes from charity shops and selling them on Etsy, busking (be sure to get a permit) or peddling pretty potted peonies (see my talent?) at local markets on weekends.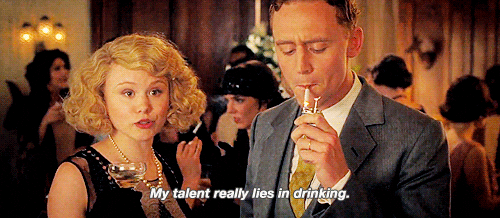 Use what you've got
If you've got a car, scooter or bike there's a pretty good chance you can use it to make money. Services such as Deliveroo, Uber, UberEats and Sherpa are in most major cities and are always keen for more people. Renting out a spare room or even your couch is another viable option.
Keep your ear to the ground
I love elections. Mainly because I love politics. But also, because one day of working brings home lots of money. There's always one-off or seasonal jobs like this going around. Annual agricultural shows (which are held in cities for some reason), food and drink attendants at the tennis/footy/sports, music/food/wine festivals etc. And usually because they're one off they pay more. Yay!
Sell it, sister
Look around you. What do you have that you don't use anymore and probably aren't going to use again in the next six months? Sell it all. Be ruthless. Put it on Gumtree, eBay, have a garage sale – whatever just get rid of it.
Back to basics
There are a bunch of cash-in-hand jobs that are typically picked up by grateful and grovelling students. Basic services such as dog walking, babysitting, tutoring, cleaning, washing cars etc. Put an ad up on Air Tasker, Gumtree, your apartment block notice board, uni or local newspaper. With these jobs it helps if you've got police clearance and/or a Working with Children check. Major selling points.
Skills, skills, skills
If basic (read: shit-kicker) jobs aren't setting your soul on fire, get creative. By which I mean, think outside the box. What are you good at? What skills do you possess? What do you have that is a resource? Can you cook, garden, teach basic computer skills to old people, iron pants to have that crease down the front, wrap gifts really well or put Ikea furniture together? Find your skills and find a way to make money from them.
Hawt tip
Whatever your chosen form of begging is, be sure to have some sort of paper thing with your name, number and email written down. A begging card, if you will. You never know when people are going to want to pick you up for a regular gig.
Annabel Sweetnam-Groom
Annabel is a Journalism graduate who is completing her Law and Criminology degrees and a Modern History minor at Murdoch. She enjoys whisky, pizza, and sleeping.
Image: Girls official Facebook page