How to make a comeback in your final year
March 29, 2017
We would all love to embody the ultimate student lifestyle, enjoying uni and spending our days laughing with friends at the coolest spots on campus. However, that may not have been the case for your university years.
First year is an entirely confusing new world spent trying to figure out why numbered buildings don't geographically follow one another, where to buy the best coffee, what tutors are actually looking for in assignments and where on earth you can find a seat on campus during the middle of the day.
Second year is slightly better, but you still don't know where the majority of buildings are on campus and haven't yet signed up to that club. For your final year, it's time to make a comeback.
Dedicate time to study on campus
In some ways, classes are like one night stands. You go, you admittedly don't remember everything that happened and leave immediately after. For your final year, don't rush off campus as soon as your allotted tutorials are done with.
Try and spend a block period on campus and find somewhere you can study and complete work – maybe the library atmosphere is great for concentration, or maybe you prefer to be inspired by fresh air and caffeine from your favourite café on campus. Bunker down to get shit done and actually engage with your campus. You'll feel more involved simply by being there.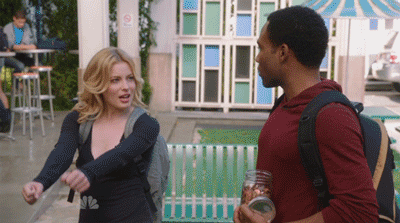 Talk to your tutors
They tend to live in an unreachable sphere and, quite frankly, it's bad enough that we have to listen to them for hours at a time. Many of us don't engage with our tutors, particularly when some tutors don't seem to care that much about their classes.
But if you're stuck on an assignment or confused about the course, they are the most helpful resource. Those pages on the subject outline that you just skipped over? They actually list times when you can meet with subject co-ordinators. Don't be scared to make this the year you engage with teachers and discuss your work – you'll feel much more confident that you're doing the right thing.
Join a campus activity
Remember in O-Week when you went to all the stalls and signed your life away? Do that again, but this time actually consider your interests. Find something to get involved with on campus and it'll look great on that resume once you graduate. Volunteer on campus or join a club of interest – you'll find heaps of opportunities to give up some time for an event or campaign, meet new people and have something recent to show prospective employees that you actually go out in the world and do things.
Network time
This is probably the most daunting prospect during your final year of study; that moment when you realise that it's entirely up to you to organise your career and everyone who you give resumes to will be judging you based on the last couple of years.
Will they notice I only started trying this year? Join your faculty society, attend career workshops and seminars and sift through the build up of clutter in your student inbox to find notices about networking events or talks from successful alumni. Bonus, they will make you feel better about the fact that they were once in your position but have now found themselves in a career they enjoy. If everyone else can do it, so can you.
You've still got time and a lot can change in a year. The important thing is that you've made the decision to nail it, no matter if you're a couple years late to the party.
Grace Potter
Grace studies Communications & Media at the University of Wollongong and is an avid fan of Harry Potter and coffee.