How to dress for the workplace
August 26, 2014
When I was in primary school, one of my teachers had a penchant for both hair dye and tie dye. Her hair would go from pink to purple to green to blonde, and then to a mixture of these and other shades. She'd move around the classroom in flowing, floor-length dresses; part punk rocker, part hippie and entirely excellent educator.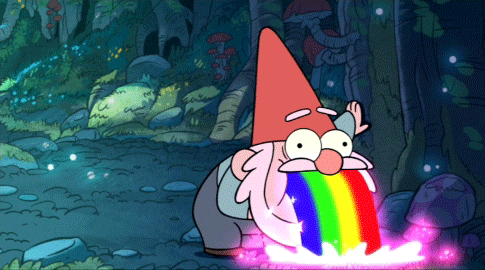 Earlier this year, the New South Wales government introduced a dress code for public school teachers. T-shirts, rubber thongs and clothes displaying alcohol advertising are now off limits. While the code won't impinge on my primary teacher's wardrobe choices, it does represent a helpful yardstick for new educators.
All jobs come with dress expectations of some sort, but explicit instructions are not always available. To clear up ambiguity, Hijacked wants to help you figure out what not to wear to work. Think of us as the Trinny and Susannah of workplace fashion.
Ask someone
Pride comes before a fall. It also comes before a fashion faux pas.
It's a good idea to ask someone about the workplace's dress code prior to your start date. If you're concerned about seeming a bit daft in front of your new boss – and you shouldn't be! – consult any friends or contacts who work for a comparable organisation in a similar field. This approach will ease any wardrobe-related anxiety, and should give you time to invest in some new garments, should your current wardrobe be unsuitable.


There are so many factors when it comes to acceptable work wear: industry, average employee age, client contact, shift time, and location. It's tempting to hypothesise that organisational size has a correlation with dress code formality, but the lax attitudes of some of the world's biggest companies – think Google and Apple – disprove this. Given this cluster of ambiguous variables, seeking clarification has to be the best policy.
This tip comes with a proviso: If you work in fashion, never ask any questions about what you should wear. Just dress beautifully.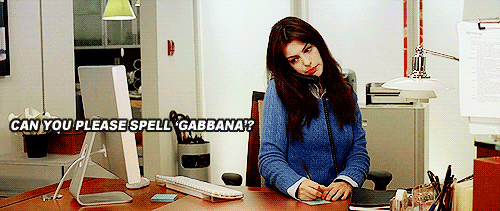 Dress to impress
First impressions count. You've secured the job, but your office debut will have a big impact on how your workmates position you.
Even if you've been reassured by your soon-to-be boss that you can get away with wearing pyjama bottoms and a chocolate-stained hoodie, put in a little bit of effort – at least initially.
Dress according to how you want to be perceived. If you're aiming for "competent professional", which you probably should be, it's a good idea to keep things smart and simple. This means leaving that kooky tie with the neon koalas on the rack.
There's a famous saying that reiterates this advice: "you can never be overdressed or overeducated". It was said by either Oscar Wilde or Victoria Beckham. Nobody's entirely sure who.


Casualisation of the workforce
Part of the appeal of series like Mad Men is that the workplaces they depict are so foreign to the modern viewer. There's smoking in offices, drinking at desks (well, maybe that part isn't quite so foreign) and no denim in sight.
These days, denim is pretty acceptable at many work environments. Even the opera now allows patrons to wear jeans and joggers (though hopefully not together) as reported by The Telegraph. Preposterous!
As times change, so do wardrobe expectations. An increasing number of workplaces are allowing employees to eschew suits and similarly stuffy get-ups in favour of comfortable clothing. The theory is that comfort has a correlation with productivity. Who would have thought?
Discerning whether your new employer is an adherent of this idea shouldn't be difficult: think about the company culture and go from there. If you look as sharp in a suit as Don Draper, however, you might as well dress up regardless of dress code.


Role models
If you're still in doubt about whether to opt for jeans and a jumper or a three-piece suit, think back to the interview(s) that netted you the job. What were your questioners wearing?
Should your memory fail you at this crucial juncture, some cyber-stalking also could help. A lot of companies will occasionally post pictures of their staff online; take this photo of Team Hijacked from earlier this year.
Once you've ascertained what sartorial standard you'll be expected to adhere to, all that remains is for you to step out of your tracksuit pants and into something a little more swish (unless, of course, your workplace is tracksuit-friendly). This act can be tough, but the pain should be eased by the recognition that casual Fridays are pretty common. If you're brave, you might just be able to get away with tie-dye as the weekend kicks off.
John Rowley
John Rowley studies a Bachelor of Arts (Media & Communications) at the University of Sydney. Between eating pistachios, writing, tweeting from @JohnLRowley and watching Girls Aloud videos on YouTube, he doesn't have time for much else.
Image: Mad Men