How to define who you want to be post-graduation
March 22, 2017
Figuring out who you are and what you want to do with your life after graduation isn't as seamless as you expect it to be. In high school and uni, you're slapped with the label of "student" and it gives you a sense of identity – you feel like you belong with your fellow students and you have an excuse for being poor and directionless. But when people ask you what you do between that awkward stage of graduation and finding a job, it might give you a low-key panic attack. That's why we're here to help you figure it all out so you can define your post-uni self.
Figure out if you want to live to work or work to live
The path that most people expect you to follow is to finish high school and go straight to uni, then go straight from uni into a full-time job. This might be the path for some, but it's not for everyone. If you regretted not taking that gap year between high school and uni (or if you did take it and agree it was well worth it), then consider taking time off before you enter the real world of full-time work.
For some of you, you might have your goals in your mind and landing a full-time job is what you really want to do to get you on the way to achieving your dreams. If you're not so certain, you don't have to commit to anything right away – there's nothing wrong with working a little longer in a bar or retail while you have time to think, travel and figure it all out.
Don't stop learning
It will be a weird feeling when you no longer have to attend classes, when you've been doing so for at least the last 15 years. It might make you feel a bit directionless, or it might be the greatest day of your life if you found that learning style was not for you. Regardless, you shouldn't just give up on learning now that you've got a degree under your belt.
If you feel like there's more for you to learn that your degree only touched on, post-grad options might be for you. If you feel satisfied by your formal education though, there's so much to learn outside of the uni environment to keep your brain active and engaged. It could be a cooking class, learning a language or taking up salsa lessons – learning doesn't have to come from a textbook.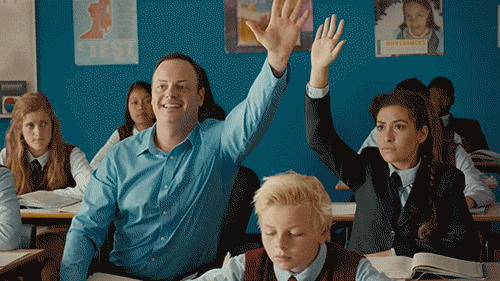 Figure out what your interests are outside of work
Following on from the previous point, it's important to develop interests outside your chosen career – and now is your time. At uni, it's easy to neglect extracurricular activities when you're doing all you can to get experience in your field. Instead of just pursuing hobbies just because you know it'll look good on the resume, look into things that you want to do purely out of enjoyment. It'll make your life even more fulfilling, particularly if you're feeling a bit lost inbetween graduation and what comes next.
Work through your post-grad existential crisis
If you find yourself feeling blue in the post-uni period, figure out why that is. If all you want is to land a job in your field but no one's giving you a shot, it can be easy to feel down about it. Just know persistence is key and you can never get too much experience, so don't turn anything down just because it's not the full-time gig you wanted.
On the flip side, if you've gone straight into the full-time slog and you find yourself questioning your decision, take a step back and think about why that is. It takes some time to adjust to the Monday to Friday, nine to five; chances are you'll feel exhausted for the first couple months until you get used to it. Consider whether you actually dislike the work you're doing, or whether it's just a stage you have to go through to move on to bigger and better things. Self-reflection is key, fam.