How the 2014 budget will affect young tertiary students
May 14, 2014
Last night's much-hyped Federal Budget 2014/15 was predictably controversial and featured broadstroke cuts or changes to welfare programs, health funding and the higher education sector.
This year's budget was a mixed lolly bag for young tertiary students: there were a few chunks of sweet caramel in the mix, but a decidedly large amount of indigestible liquorice blocks.
Here's Hijacked's summary of the biggest considerations for young Australian tertiary students. Unfortunately, you might want to start stocking up on packets of Mi Goreng noodles...
HIGHER EDUCATION
One of the biggest concerns for young tertiary students in this year's budget is the deregulation of higher education fees, which was really not a very big surprise.
The decision is an education shake-up of Outkast proportions and would let universities, TAFEs and colleges set their own fees from 2016.
Experts told The Conversation this move would see fees "increase both significant and rapidly" for domestic students, especially those studying at Group of Eight unis. *Cue Darth Vader theme song*

The good news? OK, there is actually a little bit.
Students studying diplomas, advanced diplomas and associate degrees will receive financial assistance under the budget, as part of a new government investment of $820 million over three years.
Loan fees (kind of like interest rates on a credit card) on FEE-HELP and VET FEE-HELP loans will also be removed, meaning students won't pay extra overheads to borrow money for fees.
Additionally, 20 per cent of the extra fees potentially raised by tertiary institutions from 2016 will go towards scholarships for disadvantaged students, such as rural or indigenous Aussies.
WELFARE
Worried about getting a job after uni?
The goverment thinks unemployed people under 25 should no longer be eligible for the unemployment benefit Newstart, and should have to apply for Youth Allowance instead.
This decision signals a $100 decrease in fortnightly welfare payments for those aged between 22 to 24. (That's $510 a fortnight for Nawstart *pun* and $414 a fortnight for Youth Allowance.)
The proposed changes would come into effect on January 1 and include the controversial reintroduction of "Work for the Dole", which admittedly sounds like a scheme from a tragic Aussie 90s movie.
Unemployed under 30s would have to spend six months trying to find a job and somehow feeding themselves (Mi Goreng, anybody?) before they receive any Newstart welfare payments.
After this six months is over, they'll only receive Newstart unemployment benefits if they work at least 25 hours a week under the new Work for the Dole scheme.
After that first year is over, they'll go back to another six months of no Newstart payments, as part of an off/on/off/on payment scheme that has some critics citing all levels of apocalyptic doom.
STUDENT SCHOLARSHIPS
Startup student scholarships, which are mostly given to those from rural areas or disadvantaged backgrounds, are set to be converted to loans rather than no-strings attached welfare grants.
The scholarships are currently given to cash strapped tertiary students to cover extra study and living expenses, such as rural travel or the costs that come with relocating to the big smoke.
The scholarship scheme's overhaul was flagged last month following the Commission of Audit and had many former Student Scholarship recipients worried for future needy students.
"It [will] become just another thing putting students under pressure," said one former Startup Scholarship recipient to Hijacked about the new loan scheme.
The government says the decision is about "ceasing grandfathering arrangements" for recipients, which basically means they're no longer willing to give you extra Werthers Originals.
HOLIDAYS
The budget brought bad news for students banking on a sweet injection of welfare when they're on their next mid-year Contiki trek across Europe or South East Asia.
The government is no longer cool with giving students income support of up to six weeks when they're travelling overseas: a cost removal estimated to save the government $150 million over five years.
The Six-Week Portability Period will now be limited to students travelling overseas for stuff that counts towards their studies or training, or students attending to a family emergency or medical condition.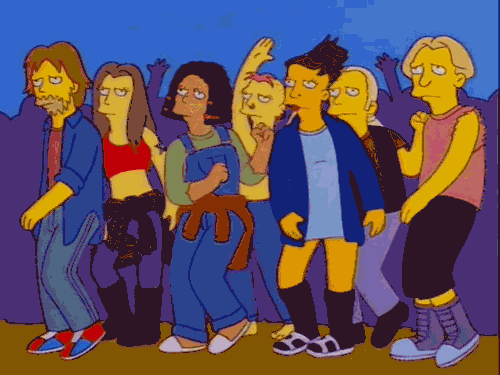 HEALTH
If the changes to Medicare make you sick, try healing crystals! They'll now cost you less than going to an actual doctor.

The introduction of a Medicare co-payment would mean you'd have to cough up $7 to visit a doctor, with this fee still applied to those with concession cards (like students).
Anybody with a prescription for Pharmaceutical Benefits Scheme (PBS) medicines, such as antibiotics through to the common contraceptive pill, will also pay an extra $5 for every PBS script they claim.
Students on welfare and other concession card holders, such as pensioners or the disabled, will only pay an extra 80 cents for each PBS prescription they need.
RANDOM BITS
Considering dropping out of that Bachelor of Arts degree to become… a ballerina?
One of the more random decisions in the 2014 budget includes a $1 million grant to the Australian Ballet School for student accommodation.
Depending on your religious persuasion, you may or may not think investing in the National School Chaplaincy Programme is worthwhile – but to the tune of a quarter of a $1 billion dollars?
Emilia Terzon & Ash Berdebes
Image: Mi Goreng noodles