Five ways to treat yo' self after submitting all your assignments
April 13, 2017
It's coming to the busiest time of the year when all the assignments are due in the same week. To keep you motivated, I've compiled a list of all the fun ways you can treat yo self after you've clicked submit on all those papers!
Binge watch
You've restrained yourself all semester from watching your favourite TV shows. And now you've finally submitted your assignments you don't have to feel any shame in sinking into your favourite comfy chair and binge watching The Vampire Diaries from start to finish. Grab some friends (or go solo), stock up on the snacks and let the 12 hour Netflix fiesta begin!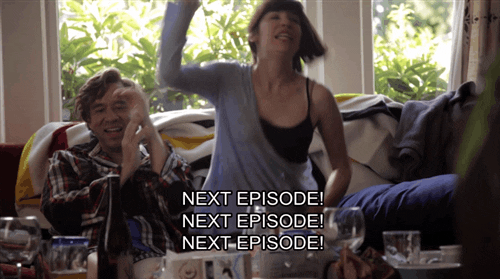 Splurge
Maybe it's those shoes you've been admiring for a while, maybe it's a PS4 game you've always talked yourself out of buying, or maybe you just want to go shopping and just go crazy for once. Well whatever it is, just do it! Every once in a while, it's OK to spend money on yourself when you know that you've worked hard. As long as you don't do it too often, nothing feels better than spending big and being rewarded for all your hard efforts (as long as you can still afford rent).
Do absolutely nothing
After planning your week around assignments and lectures, it can feel like you have no time to relax and give your brain a rest. After the mad rush of submitting assignments is over, you should give your body a much needed break with a chill day. Sleep in till noon, read your favourite book all day, watch some movies, do some baking or just lie on your bed and stare at the ceiling. Do what makes you happy.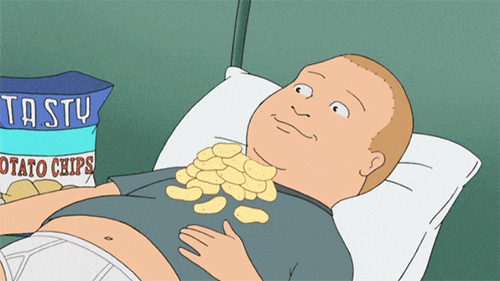 Beach it
Grab a friend and head down to the beach and enjoy this awesome Aussie weather while it lasts. We have some of the most beautiful beaches in the world, what better way to treat yo self than to visit one of them? The beach can be very therapeutic. Visit a beach market and have a picnic. Soak up some sun and take a nap on the sand. This break from reality will allow you to truly enjoy completing that essay or exam.
Celebratory meal
Grab some friends who have also finished assignments and celebrate over some amazing food and drinks (hell, why not a cocktail or two?). Try out that fancy restaurant you've always wanted to go to and go crazy on the desserts. Trust me, you won't regret it!
Road trip
Sometimes you just want to get out of the uni space to clear your head. Going on a road trip with a few friends after the crazy hustle and bustle of uni life can be perfect, and it allows you to discover part of the country you've never seen before. It's definitely worth planning ahead of time, because knowing you have something to look forward to when you are spending long days in the library can act as a motivator.
Throw a party!
It doesn't have to be a massive party with your whole class invited. It can just be a few friends. The size of the celebration is up to you. Having your mates over and playing some loud music is a great way to let loose and have that much needed drink! Some people might want to wait until after results are out before they start having fun, but this party isn't about how well you've done. It's about having survived the whole thing in the first place!
Sophie Nicolas
Sophie is studying a Bachelor of Arts, majoring in creative writing. She is an aspiring writer, dog enthusiast and thrift shop fashion icon.