Five things you need to get sorted before graduating
July 04, 2017
I know that while graduation is looming closer, you're probably drowning in essays, presentations and exam prep. So hearing someone tell you that there's more that needs to be done probably sounds like a nightmare. To be honest, if you're super stressed about your final assignments, you're probably going to ignore me anyways.
But trust me – as a graduate, with graduate mates, doing these things while you're still at uni will make your transition to a working life a hell of a lot easier.
Join LinkedIn
LinkedIn is like a Facebook for professionals. Instead of sharing memes and party pics, you flaunt your experience and find connections in your chosen field. You can find job opportunities (including internships), make yourself known to companies that you align with and add your interests to your profile to connect with like-minded individuals. You can even use your LinkedIn as a resume by using the easy apply button on particular job applications.
Perfect your resume/learn to write a cover letter
I know what you're thinking – I know how to write a resume and cover letter. But do you really? I thought my resume was pretty slick until I went to a workshop at my uni on how to tailor your resume and cover letter to different employers. In retrospect, the one I had designed off of various Google searches was a hot mess. Most unis offer this kind of workshop so I 100 per cent recommend going along – resumes and cover letters are your gateway to employment!
A personal website
This might not be applicable to every degree, but a personal website is a great way to lay out all of your experience in a modern style. Outlets like Wordpress allow you to make free websites, the only catch is that you can't have a custom domain name (you'll have to pay for that). Showing that you know your way around technology, all while flaunting your skills and hard work, is a surefire way to impress employers.
Clean up your social media accounts
I'm not saying you have to filter yourself or become a corporate sheep, but there's no harm in sorting through what is necessary and what is potentially harmful. It's a well known fact that employers often look through potential candidate's social media profiles – it's a gateway into what you're really like, as opposed to the picture perfect version you present on your resume.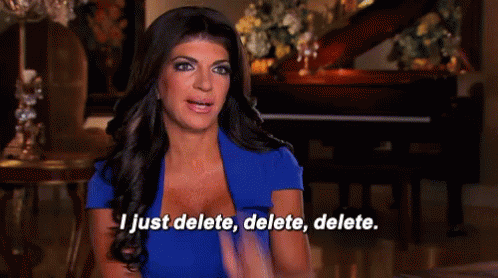 Work experience/internships are key
A lot of courses force you to do work experience, but even so, there's no harm in doing more than what is asked. Work experience and internships are the one real way to get ahead, it's real world on-the-job practice that in my opinion, is the most valuable part of your uni life. It's a way to form professional connections in the industry that will become increasingly important as you graduate.
Tahlia Svingos
Tahlia is a media/journo student from the University of Adelaide. She probably wrote this in the bath.