Five things you need to cherish right now while winter break lasts
July 08, 2016
Although winter in Sydney has all the climatic charm of Jack Frost's armpit, it brings a brief escape from uni. There are certain freedoms and liberties that we're only granted during winter break and these should be cherished.
Before long, we'll be back in un-air-conditioned tute rooms thinking back on the days of mid-year break wondering why we didn't savour the time more.
Here are five things you need to make the most of right now while winter break lasts.
Proper sleep ins
Is there anything better in this world than waking up to the late morning sound of rain, wind, and general chaos outside? That'd be a no.
Winter break is the only time sleep ins can be enjoyed to the fullest. You can't properly sleep in in summer because it's 35 degrees by mid-morning and you'll have sweated through your pjs and sheets.
During semester, staying in bed past the end credits of morning TV can only mean one thing: guilt and stress. During winter break on the other hand, the weather and lack of study commitments creates that perfect feeling of ease I assume most mornings in heaven feel like.

Not exercising
Summer bodies are made in winter apparently. But it's a little bit cold for a run today, the gym's heating is weird, and I think I've got a small case of the sniffles which means no exercise for two weeks minimum.
With uni no longer taking up your days, the pressure to join the fitness revolution might creep up on you. Thankfully, the winter weather is a perfectly justifiable excuse to put off those push-ups every day of the week.
Power to you if you can push through the awkward state of being simultaneously freezing and sweaty while the rain ruins your headphones. For the rest of us, we'll cherish the cold weather as an excuse to get out of any kind of exercise.
Travelling away from the cold
Have you opened Snapchat or Insta lately? Every single person you know is in Europe. All of them.
Travelling is one of the best ways to spend your time and by the magic of science Europe is enjoying summer while we battle through winter. If you're lucky enough to be gallivanting across exotic cities, congrats. If you're not, never fear - you can live vicariously through the 45 photos a day your mates are posting.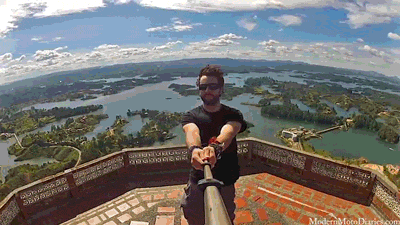 Pick up those extra shifts, babysit on Saturday nights, and hunt down those Sunday penalty rates while they last. During summer break you might miss the best times of your youth if you work too much.
No one has legendary nights in the heart of winter, however. When the weather is nice you'll be glad you worked those extra shifts to pay for your ridiculously expensive drink at a ridiculously expensive club, or for that festival ticket up the coast.
Doing nothing
Days without work, uni, or social commitments are the rarest treasures and they're most abundant during winter break. Sitting in your pjs, napping, eating, doing whatever you want - these are the moments we live for.
Don't forget to cherish these moments because in a matter of weeks you'll be waking up early, have no excuse not to hit the gym, be home from Europe and spending money like crazy again.
You don't know what you've got till it's gone and winter break's almost gone. Get on this.
Darcy Munce
Darcy is a Journalism student at UNSW who can be found either watching American sport or '90s sitcoms. He dreams of one day anchoring at ESPN with enough downtime to re-watch Scrubs for the thousandth time.