Five signs you're the uni student stereotype
May 22, 2017
Being a uni student comes with a certain reputation, and it's often got nothing to do with being studious. No matter where you're up to in your uni education, you'll have a few things in common – you're tired, you're broke and your life decisions are slightly dubious. It's the student life that's only acceptable for a few years before you graduate and have to be a fully-functioning adult in the real world. But in the meantime, these are the signs you're living the typical student experience.
You've used assignments as an excuse for maintaining a lot of bad habits
When exams and hectic assignment weeks roll around, you basically use it as an excuse to get out of anything. A second Tinder date you don't want to go on? No can do, too swamped! Or maybe it's time to start eating properly and exercising? No time! Too busy failing this exam! You'll stay up late under the guise of "studying" but really you're just using that as an excuse for panda videos and a 3am bedtime.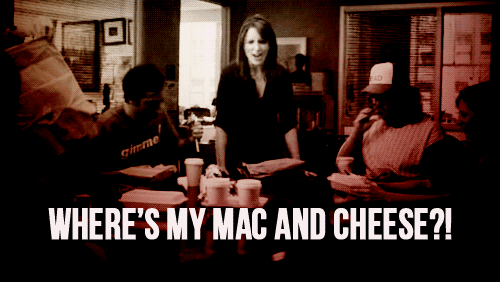 You have a go-to uni café where the barista knows your name
…and your order. A double shot soy latte to get you through those unbearable lectures. You're not a proper Australian uni student unless you have a full-blown addiction to caffeine. You've tried at least five different cafes before you came to your fav, based partly on cost but mostly because of that smooth smooth blend. Either that, or you've spent a few nights twitching from too much Red Bull.
You've complained about being broke at least once this week
Which totally has nothing to do with all those exxy lattes. The student struggle is real, especially when working a few more hours a week could mean sacrificing good grades or a social life. Every pay day is like a "Treat yo self" montage scene from Parks and Recreation. You convince yourself you deserve it for all the hard work you've been doing lately, but that one day of luxury means you're resorting to ramen every day until the next pay day.
You have a go-to bar for happy hour drinks
And if you're lucky, that bar is on campus so you can head there between classes. Chances are this bar is not glamorous, but everyone knows it will be swarming with students thanks to the cheap drinks. And no uni experience is complete without turning up to at least one class a tad bit drunk, trying to act cool and totally conspicuous.
Your uni attire ranges from PJs to last night's clothes
Regardless, you know it's going to be sloppy. It's only the beginning of semester you'll put effort in – clothes that show off that summer tan or look semi-fashionable. But by the time it hits week three, you'll have defs given up. You're not a uni student until you've had one terrible experiencing of rocking up in last night's clothes, reeking of alcohol. It's ok fam, we've all been there.