Eight things to accomplish on your exchange adventure
April 06, 2017
So you've received your host uni's letter saying you've been accepted and you've paid for your airfares. You're getting excited for a trip of a lifetime, but you haven't decided what you want to achieve in the next six to 12 months you'll spend abroad. Let's face it, you need some #goals to get you by if you feel homesick.
Get down on the lingo
Everywhere you go, whether you're hitting up New York or eating at the local restaurant in downtown Beijing, the language is really different. Brush up on your new language skills or pick up slang from your new classmates and learn their local lingo. It not only makes you live like a local, but it can help you to improve your CV or impress your friends back home.
Helping tourists around your host city
I've had tourists ask me questions on where things were in Tokyo. Since I was the only foreigner who looked like they understood the confusing signs in Japanese, I made sure they got on the correct train or pointed them in the right direction. It does have a good feeling that you live like a local and help out tourists in your neck of the woods and it shows that you know the city like the back of your hand.
Making friends from your host country
Naturally, you stick with the international students. Although it's not that bad that your bestie is also an exchange student, it's really good if you make a friend who is from your host country. They have the specialist knowledge of their country and can tell you a trick or two that those from abroad do not know.
Keep a travel diary
Whether it's a visual diary where you draw things you see, paste in that movie ticket, or write what you did that day, it's a nice way to remember your exchange and it is a little memento to bring back home.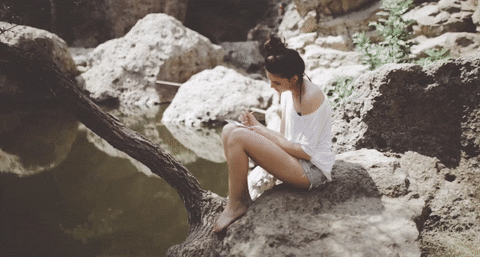 Do something that will scare you every day
It doesn't have to be sky diving or bungee jumping, but get out of your comfort zone. Whether it is taking that judo that is totally instructed in Japanese, or taking a drawing class that is entirely in French. It's rewarding and unlikely to be something you'll look back on with regret.
Take a class that you can't take back at home
There are some classes that will only be available in your host country. Whether it is Irish Plays, Manga Culture or even Cinema classes, give your chance to immerse in this different culture.
Take trips
I promised myself I'd go to a new place once a fortnight while I was on exchange. Not only was it cool taking the shinkansen to Nagoya, but you explore your country. If you're lucky enough to have your host country borders other countries, then go there as well.
Eat an authentic meal
Although you'll miss the meals that were prepared for you back at home, try an authentic English breakfast or a typical Indonesian dinner. Not only you will be trying food that you wouldn't have dreamed of eating back at home, but you'll be y living like a true local.
Sinead Simpkins
Sinead studies Master of Arts at University of New England. When she is not studying she is still waiting for her Hogwarts letter.