Eight lies everyone on Tinder has told
April 20, 2017
Just recently, a 45-year-old customer asked me to teach him how to use Tinder after he was persuaded by his children to download it. I thought, "Why Not!" as I had nothing else to do on that quiet Thursday afternoon in the café. I will admit to feeling slightly awkward as this is an app designed to fast track booty calls after all.
However, since launching in 2012 and with over 50 million users, it's hard to imagine a world without the ritual of a quick left or right swipe. I thought, "This man deserves to be informed of the wonders of Tinder!". Whilst showing the slightly desperate man how to "Super like" someone, I also informed him of some of the lies everyone who has Tinder has ever said.
"I don't have Tinder and I never will…"
What an absolute joke. You either have it, are going to have it, or have already had it. You'll probably delete it and re-download a few times more too. Simple.
"You're the only person I'm talking to."
Also, another HUGE lie. Does a cow only eat from the same small patch of grass all day? No way, he explores the field. And that's exactly what everybody else is doing as well.
"I'm single."
OK, maybe not everyone lies about this. But unfortunately, this happens all too often. Someone who is in an unhappy relationship will jump on the Tinder band wagon for a quick pick me up. It's pathetic, I know. And we all wonder why we have trust issues…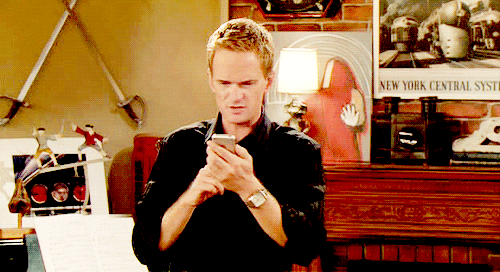 "That's not my baby in the last pic."
Ha! Who knows, maybe it is. Or maybe it isn't. OK – there's a 97 per cent chance that it isn't. And yes, that is a made-up figure.
"My friend downloaded that!"
Don't point the finger at a friend saying they are the main culprit for that anonymous Tinder download. You totally saw it on the app store, got excited that it was free and downloaded it straight away. Don't lie.
"I've never done this before, this is my first tinder date."
Yeah right – you know exactly what you've done. It's better to go on multiple Tinder dates, though I wouldn't know as I've only been on one. Or is that a lie…
"I really want to get to know you!"
Pfft – see point two above. Perhaps you've come across someone you think really wants to get to know you. That'll play out well, until you're being featured on episode nine of Catfish. (Side note: How great is that TV Show! It probably would be an honour to end up on it.)
"It's just a match, no big deal."
OK – it's a damn good feeling when you match with someone you wanted to. That instant satisfaction buzz that comes with the, "It's a Match!" notification. I'll be the first to admit that I love the thrill of it all.
So, good luck to all the hopefuls out there and good luck to my mate at the coffee shop. Try not to tell anymore white lies as they will eventually creep up on you. Be yourself and happy swiping!
Elly-Grace Rinaldis
Elly-Grace writes as a means of escape to her fantasies of a Greek summer. Dancing In Violent Fields is her lifestyle and travel blog for souls seeking inspiration.
Image: Giphy