Celebs weigh in on the life advice they would give their younger selves
May 18, 2017
Whether you're just starting uni and you're heading into the thick of exams, or you're soon to be donning the cap and gown as you head towards graduation, you're probably feeling the stress of uni or the prospect of job hunting to be daunting. If you're freaking out, take a deep breath and read on.
In the last week, it seems like a few celebs have jumped on the 'advice to my younger self' bandwagon. But despite these words of advice coming from some high rollers, these down-to-earth words of wisdom is what you need to hear rn.
Bill Gates' advice to new college grads
Number one baller Bill Gates took to Twitter with the advice he would give his recently graduated self, and it's not a guide on how to get rich quicker.
"Looking back on when I left college, there are some things I wish I had known," he says.
"Intelligence takes many different forms. It is not one-dimensional. And not as important as I used to think. Surround yourself with people who challenge you, teach you, and push you to be your best self. I measure my happiness by whether people close to me are happy and love me, and by the difference I make for others."
He also recommended that college grads read The Better Angels of Our Nature by Steven Pinker, saying it was one of the most inspirational books he's ever read.
"[Steven Pinker] shows how the world is getting better. Sounds crazy, but it's true. This is the most peaceful time in human history. That matters because if you think the world is getting better, you want to spread the progress to more people and places.
"It doesn't mean you ignore the serious problems we face. It just means you believe they can be solved. This is the core of my worldview. It sustains me in tough times and is the reason I love my work. I think it can do [the] same for you.
"This is an amazing time to be alive. I hope you make the most of it."
Surround yourself with people who challenge you, teach you, and push you to be your best self.
Solange Knowles' letter to her teenage self
On face value, Solange Knowles' letter to herself (which was published in Teen Vogue) seems specific to teenage Solange and her life experiences. But she also offers a lot of beautiful, powerful words that we can all learn from – particularly in our teenage years and early 20s when we doubt ourselves the most. Her inspirational words remind us that there will be dark times, but there is a light at the end of the tunnel.
"There will be fear. A lot of it. There will be triumph. A lot of it. The long way will become a theme in your life, but a journey you learn to love.
"Sometimes in the midst of juggling all this, you put a lot of pressure on yourself and often crash and burn. You shut down. You go into your room, lock the door, put on music, and you do not move for eight hours straight. It will feel like the heaviest and bleakest darkness you can possibly feel, and when you ask everyone to leave you alone and let you be, what you really want to say is 'I want you here' and 'I need help'.
"Sometimes it is ok to say just that. It won't make you less strong or less powerful. No one you love will criticise you or blame you; in fact, they will lift you up."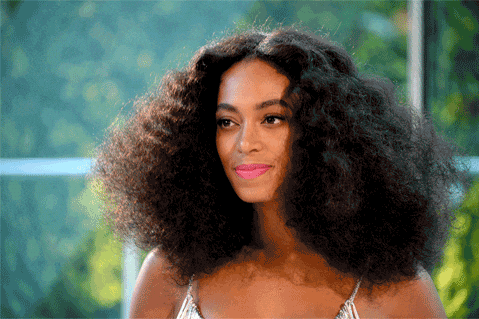 A whole bunch of celebs share the advice they would give their 21-year-old self
When American news anchor Brooke Baldwin was asked to deliver a speech to graduates at the University of North Carolina, she called on her A-lister friends to share the words of wisdom they would impart on their younger selves.
"What I loved is that no two responses were alike," she said.
And they also had nothing to do with the careers for which they're famous for:
Alec Baldwin: "My advice is that you have more fun. You try to find a way to have as much fun in life as you possibly can, as long as you don't hurt other people, you do whatever you want to do."
Sheryl Crow: "Stop worrying! Worrying is a total and complete waste of time and will not change anything."
Tovah Feldshuh: "Find out what you would love to do for free and then figure out how to get paid for it."
Billy Bob Thornton: "Stop thinking out loud... life is about what you have, not what you don't have."