All the things no one tells you about studying at a rural uni
May 09, 2017
Choosing the right uni is a big decision. Most people decide to go to a city-based uni over a rural one because hey, tons of clubs to go and it's a concreate jungle to explore. Going to a rural uni, on the other hand, can be a challenge. Especially since everyone decides to escape to the city and not the country. Despite this, you can make the country town into your own jungle for you to explore and make your own.
The extreme weather
Compared to other unis that are based in the city and its suburbs, rural unis are based in country towns that usually have one extreme weather phenomena. It's either snowing and experiencing minus temperatures in the winter or it's a desert in the summer. You cannot win with the weather, but you learn how to deal with it. And it does make it a cool Insta post when it's a winter wonderland or a nice autumn day.
The absence of night life
Secretly, you get jealous of your city friends with their wild parties and almost weekly pub crawls, you'll be lucky if your town would have one or two local pubs. Despite this being a disadvantage, you can organise cool events for students with the pub owners. Plus, the drinks are cheaper at your local than anywhere else.
The struggle of public transport
We all can vouch that public transport is the worst and unreliable. However, city kids have pretty it good compared to those of us who chose to study at a rural uni. While places like Sydney or Melbourne have regular transport, often going 24/7, those who are stuck in a county town are limited when it comes to transport. The buses will go on the hour and end when the sun is still out. You're better relying on a mate to drive, the buses will not be your friend.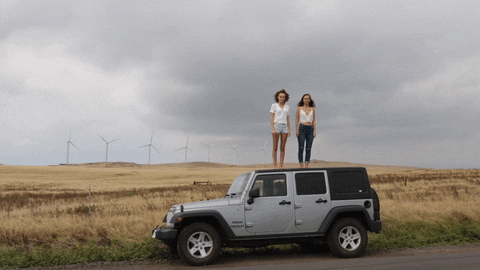 The community feel
The one bonus of going to a rural uni is that it's smaller than the city unis. The city unis attract students because of the appeal of a major city's culture, night life and job opportunities. So a large amount of students who actually originate from the country will join the rest of the city kids there every year. With rural unis, it's so much smaller and arguably easier to make friends and feel less lonely compared to going to a city uni.
However, there is a downside to it. Often, there's already built-in friendship groups because most students come from local high schools and stick together when they go to uni.
You miss out on a lot of luxuries compared to the city
When the main aim of uni is to get qualified for a job and finally #adult, there are other parts of student life you miss out on by being in a rural area. Your favourite artists or bands only go to the major cities, so on top of the $200 ticket, you have to think about travelling to the city and finding accommodation. Or you'll find a lot of cool events that are only in the cities and not in your neck of the woods. While you might think that the city life is better and maybe even consider transferring, one way to combat this is to start organising stuff locally. Whether it's starting an impromptu event on campus or in the local area, or trying and really local Australian artists to play in the local bar, be active and studying at a rural uni won't seem so bad.
Sinead Simpkins
Sinead studies Master of Arts at University of New England. When she is not studying she is still waiting for her Hogwarts letter.